Oak Tree Owl Bookkeeping offers a monthly fixed fee, giving you predictable and consistent costs rather than fluctuating hourly charges.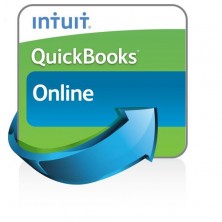 Bookkeeping Services are provided remotely using QuickBooks Online.
QuickBooks Online Accounting Setup $395.00 (1 Time Fee)  
QuickBooks Online may have periodic sale pricing that can be passed along to you. Ask for Details!
What are the benefits of using QuickBooks Online? (click here)
QuickBooks Online by Intuit, is the next generation fusing virtual services and cloud technology. QuickBooks Online Edition provides a snapshot of your company's financial information, and updated information is seen in real-time. You can conduct business on the go!
1.) Anywhere, Anytime, Any Device Access – Ditch your Desk! - With an internet connection you can make any place your place of business, it provides you and your crew instant real-time access.
2.) Money and Time Saving Benefits, Improved Collaboration – It increases productivity, since you can work online at the same time we review data, without interference in work flow. Sharing your data online with your accounting professional cuts out the frustrating workflow process that used to include multiple steps to create, backup and transport data files back and forth in older technology desktop versions.
3.) Data Security and with a Lower Cost & Automatic Backup - The privacy and security of your data is taken care of and is stored on Intuit's secure servers, where it's backed up regularly. This means even if your computer is corrupted, lost or stolen, your data is safe.
4.) Reduce IT Costs - Since its cloud based, there's no need to buy expensive software, install upgrades which therefore reduces the upfront and periodic costs of an IT system. You will always have the latest version/release, which will include the most current features.
QuickBooks by Intuit, is established and at the top of their game for many years, with the largest user base and having developers consistently making their products stay ahead of the curve.  For more info visitwww.quickbooksonline.com
Monthly Service Packages
All packages are listed at starting prices. Most businesses fall between the Essential Roots and Growing Trunk price model.
The Importance
of Bookkeeping Services:
Keeping accurate records is vital to the financial stability of a business or an individual.
Collecting, posting and storing receipts can be time-consuming, monotonous chore. For people unfamiliar or frustrated with QuickBooks, the paperwork simply piles up as does the anxiety of not feeling confident about one's financial standing.
If bookkeeping and accounting stresses you out or isn't enjoyable for you, then please get in touch. Your valuable time is better spent working on your business!
I'd love to grab a cup of coffee and chat with you about how I can help your business grow.
The first meeting is complimentary and obligation free.